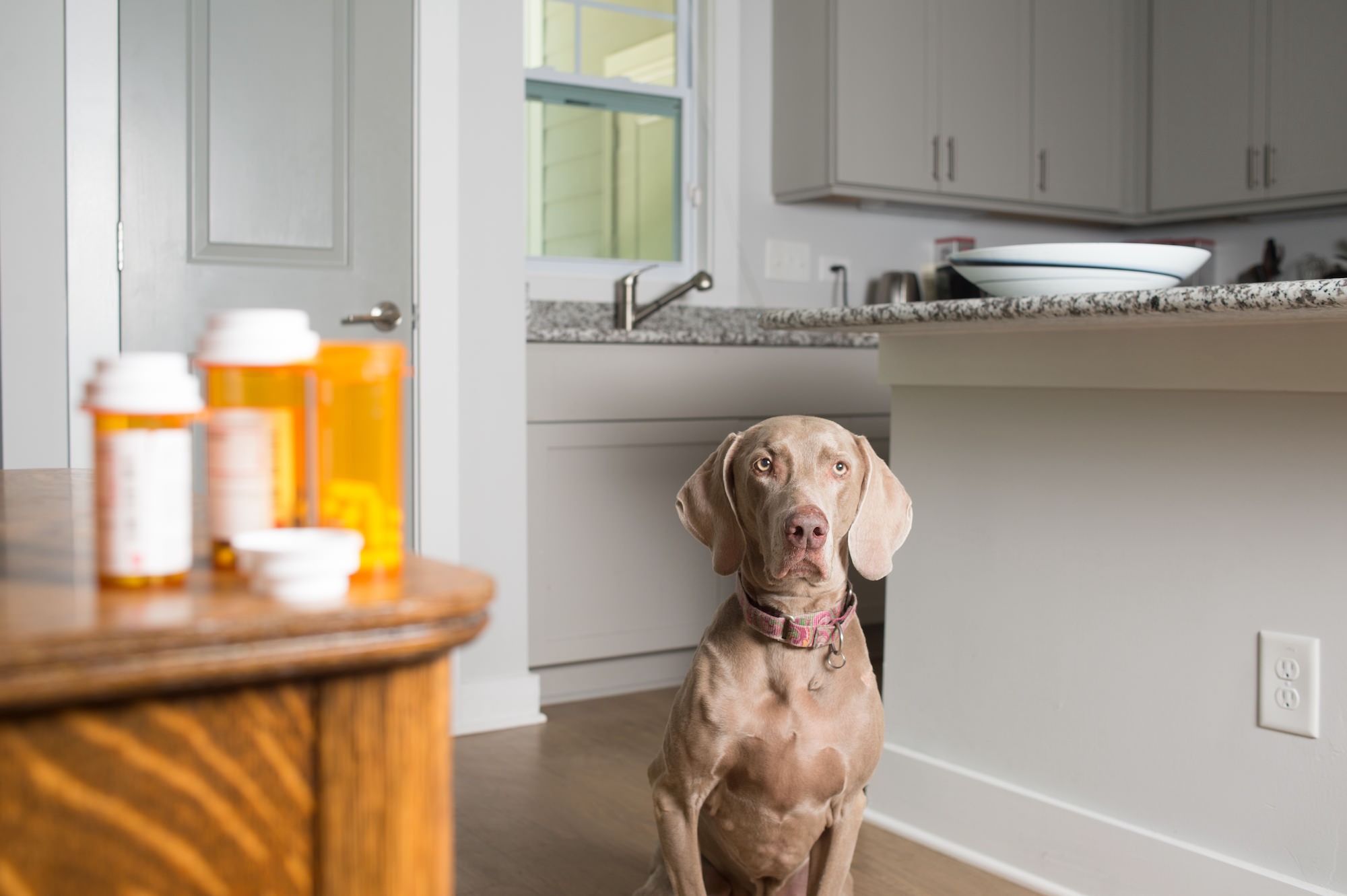 In today's busy world, the idea of purchasing your pet's medication online may seem like a convenient way to save time. Unfortunately, some online retailers make offers that are simply too good to be true, and this can be a dangerous warning sign. Although they may offer great perks like unbelievably low pricing, illegal online pharmacies may sell medications that are counterfeit, outdated, mislabeled, incorrectly formulated, or improperly made or stored. You can avoid risking your pet's health and safety by purchasing veterinarian and FDA approved products from a reliable source.
Counterfeit Medication and Drug Integrity
The source, storage, and shipping of your pet's medications impact its effectiveness. It is imperative that you confirm an online pharmacy only carries FDA-approved brand name and generic medications. All drugs should be stored and shipped at the proper temperature to maintain the integrity of the medication. Many medications are temperature-sensitive and will not perform properly if exposed to extreme heat or cold. Additionally, many online pharmacies operate by breaking Federal, State, and international laws by selling counterfeit drugs that could contain dosages that are either too high or too low compared to what their label claims. This means that your pet's medication could either be ineffective or dangerous, depending on the levels the product actually contains.
Online Pharmacy Integrity
There are many online pharmacies out there, so if you do choose to purchase your pet's medications online, be sure to do your research and make sure they have the proper accreditation. Bypassing your veterinarian is not in the best interest of your pet. Prescriptions may seem like a hassle when ordering medication online, but they are necessary to ensure your pet's health and safety. If an online pet pharmacy offers to send you prescription medication without your veterinarian's authorization, it is in violation of FDA protocols and should raise a red flag that the pharmacy you're using is not reputable. Make online ordering easier by maintaining your pet's prescriptions and keeping up with physical exams and lab tests. This precaution will help determine which medications and what dosages are appropriate for your pet, based on their current physical status.
It is also important to use caution when ordering medications that do not require a prescription. Just because a drug is offered over-the-counter (OTC) does not automatically mean that it is safe for your pet. Keep your veterinarian informed of all medications, prescription and OTC, that your pet takes to avoid giving them a dangerous combination of drugs.
Protect Your Pet's Health and Support Your Local Veterinarian
While you are shopping online, be sure to check out Sierra Veterinary Hospital's Online Pharmacy. We offer safe, veterinarian-approved medications that are competitively priced and conveniently located close to home from an already trusted source. Rest assured knowing that the doctors and staff at Sierra Veterinary Hospital can answer your questions, write authorized prescriptions, and handle any drug-related issues. Plus you'll be spending your money locally and supporting your veterinarian, not a large online retailer.
---
Ensure your pet's health and safety by researching any potential online medication purchase. Sierra Veterinary Hospital's Online Pharmacy assures that any prescription as well as any OTC products have been inspected and approved by the FDA and have been purchased directly from the manufacturer. The goal of Sierra Veterinary Hospital is to partner with you in your pet's health care, including adhering to proper standards in the purchase, storage, and administration of your pet's medications. If you have any questions about your pet's prescriptions or our online pharmacy, please contact the office at Sierra Veterinary Hospital. Thank you for entrusting us with the care of your furry loved ones!