Personalized Care for Your Pet
An annual exam is the first step to keep your pet healthy and in their best shape. At Sierra Veterinary Hospital, our primary goal is to provide the best in personalized, professional veterinary care for your furry family members. Our comprehensive annual exams include a complete head to tail physical and evaluation of your pet's age, breed, and lifestyle to determine the risk of potential disease and prevent costly future problems.
Factors including diet, dental care, body condition, mobility, heart health, and preventative care are essential for the health and wellness of your pet. Depending on your pet's condition and specific needs, exams may also include vaccinations and parasitic disease screening.
Wellness Exams
It's important for your pet to be examined at least once a year, even if they appear to be in perfect health. Pets are very good at hiding signs and symptoms of illness, and your pet may be sick without you even realizing it. A comprehensive check up includes weighing your pet, checking his or her temperature, and a head-to-tail exam. Our veterinarians check your pet's skin, fur, eyes, ears, nose, teeth, gums, oral cavity, abdomen, paws, heart, and lungs to make sure all is well. Annual exams along with recommended health screenings can help your furry friends live happier, longer lives.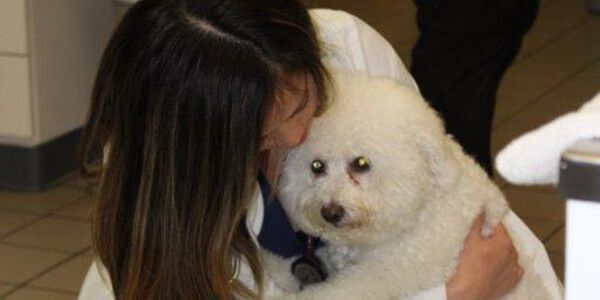 Senior Exams
Senior physical exams evaluate your pet for conditions specific to the aging process. Comprehensive semi-annual exams for senior pets are usually more in-depth and may include blood work, dental care, and specific checks for signs of older pet diseases. Our veterinarians are here to help your pet maintain a great quality of life in their senior years.