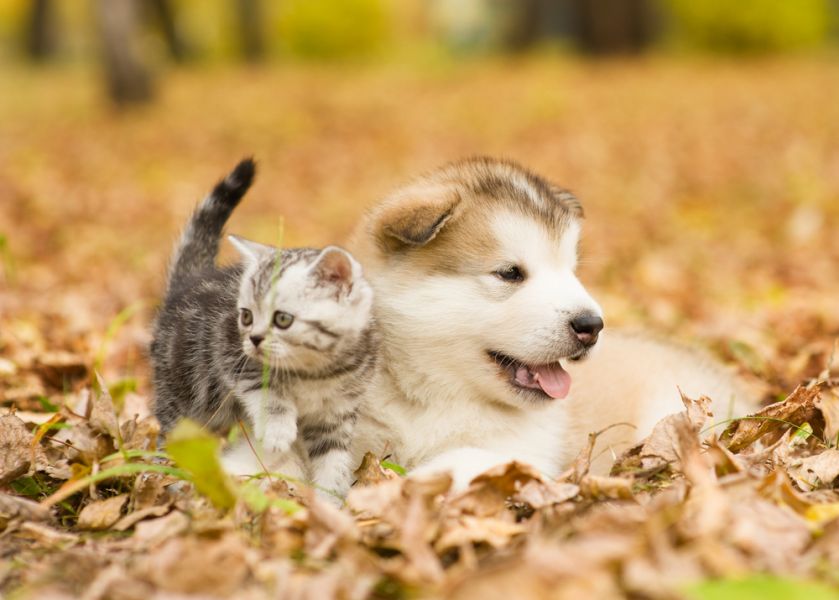 California's wildfires and traveling smoke cause unhealthy air quality in our area, and weather and climate experts warn that wildfire season in the state may now be year-round. Wildfire smoke affects more than just people—the smoke can also be hazardous to pets, horses, and other wildlife. If you can see or experience the symptoms of bad air, there's a good chance that your pet may also feel the effects.
Dogs and cats with pre-existing cardiovascular or respiratory disease are especially at risk of smoke and dust irritation during periods of poor air quality. Senior pets, young puppies, and snub-nosed breeds of cats and dogs (including Himalayans, Persians, French bulldogs, and pugs) are also at a higher risk of complications.
Symptoms
Physical signs of smoke and dust irritation in pets include:
Difficulty breathing
Coughing or gagging
Panting
Asthma-like symptoms
Eye irritation and watering
Nasal discharge
Reduced appetite or thirst
How to keep your pets safe
During periods of unhealthy air quality, keep your pets inside your home as much as possible and avoid leaving them outdoors for prolonged periods of time, especially at night. Keep your windows closed and use fans to circulate the air. Air filters should be replaced during hazardous conditions, and replaced again once the air quality improves.
Keep your pet's bathroom breaks brief, and avoid intense outdoor exercise when the air is filled with dust and smoke. With outdoor exercise off limits, engage your dog with hide-and-seek games or trick training.
Offer your pet plenty of fresh, cool water to encourage hydration, and consider using humidifiers to keep the air moist and provide relief to your pet's air passage. If your pet is having difficulty breathing or you observe any other signs of respiratory distress, be sure to contact your veterinarian immediately.
Plan ahead for natural disasters
Wildfires and other natural disasters can strike at any time, without warning. Our extended wildfire season is a reminder to have an emergency plan in place to protect both your family and your furry family members.
To keep your pets safe, microchip all pets, even indoor-only cats, to help ensure that you'll be reunited in the event that you are separated. As you prepare an emergency kit for your family, be sure to include your pets too. We recommend that all pet emergency kits include food and water for at least 5 days, any current medications, a leash and collar, food and water bowls, medical records, a first aid kit, and a current photo of your pet.