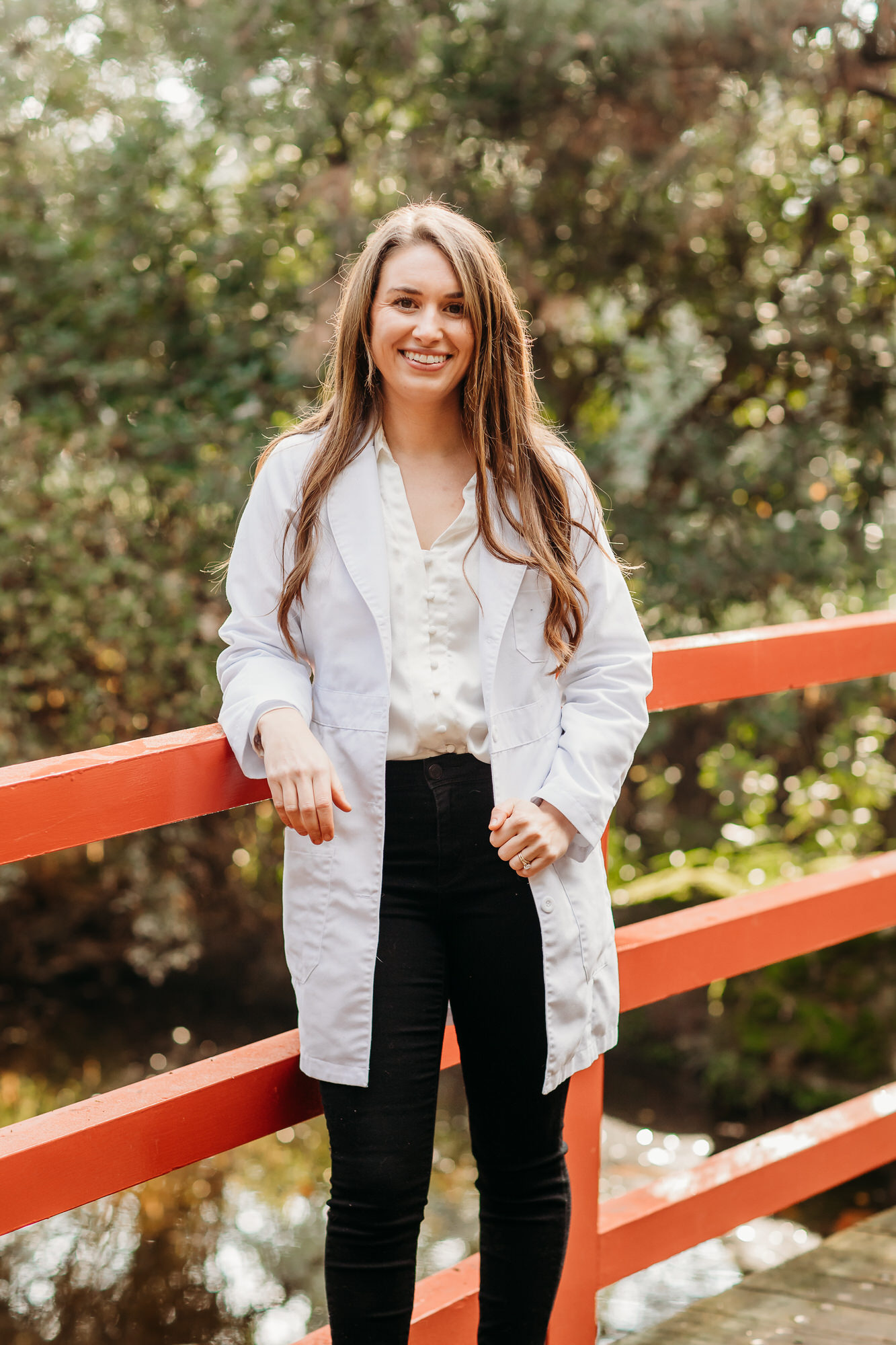 Dr. Megan Conlin is one of the Associate Veterinarians at Sierra Veterinary Hospital. Originally from Chowchilla, CA, Dr. Conlin was raised alongside a large variety of animals such as cattle, cats, dogs, horses, and pigs. Since she can remember, she always loved animals and knew that she wanted to make a career out of helping them.
Dr. Conlin received her Bachelor's degree from California Polytechnic State University in San Luis Obispo, CA before attending Veterinarian School at Iowa State University College of Veterinary Medicine where she received her V.M.D (Doctor of Veterinary Medicine) in 2016. Prior to joining the team at Sierra Veterinary Hospital, she worked with large animals in bovine medicine for 5 years.
Each day here at Sierra, Dr. Conlin communicates with clients about their pets, performs comprehensive health exams, and offers advice on how to keep pets happy, healthy, and safe.
When she is not busy helping out her furry patients, Dr. Conlin enjoys gardening, traveling, and spending quality time with her friends and family. She currently lives in Stockton, CA with her husband Thomas, daughter Bethany, their dog Peg, and cat Muffin.
When asked about her work at Sierra, Dr. Conlin says "I love the people I get to work with. It has been so nice to come into a practice with such a welcoming staff. I am very grateful for the excellent clients and staff we have at Sierra Veterinary Hospital."